All about BoP - Interview with China GT Technical Director Claude Roth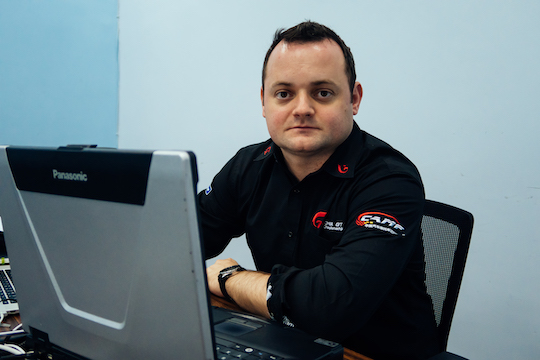 Balance of Performance (BoP) has always been a hot button topic in GT racing, and is something series organisers across the globe have to contend with. When a vast range of manufacturers and models are racing on track side by side, it is essential to put in place a fair and unbiased set of BoP guidelines to encourage parity and close racing.

We sat down with China GT technical director Claude Roth to explore this difficult and contentious topic. Claude represents memotec Messtechnik, a globally renowned motorsport service company for SRO sponsored and FIA ratified GT races.


What is BoP?

The cars in GT3 and GT4 classes are based on road cars, therefore there is quite a big variation in concept and design between the various models competing in these categories.

In these classes, there is different engine placement - from front-, to middle-, to rear engine-ed cars, and the base weight can differ significantly from the lightest to the heavies cars . All these varieties of concepts are present in the different GT classes and need to be brought to the same level of performance which eventually means that they should all be able to do the same lap time on a given track.

What methods do you use to govern the balance of performance?

In order to establish the BoP, the following parameters need to be analysed and adjusted so that all cars are eventually on the same performance level. These are: weight, aerodynamics, and engine power and torque.
What is the process of producing BoP?

The process of establishing a BoP can be broken down to the following elements:

1) Dyno sessions with different engine configurations (restrictors, boost pressure, mappings, etc);
2) on track session (if possible with a designated neutral driver);
3) evaluation of aerodynamic loads

All the data collected in these sessions will be analysed and undergo a large number of simulation iterations before finding the optimal equilibrium in terms of parameters, i.e., weight, aero and engine torque.

Subsequently the data collected in these processes will serve as reference data as all the cars are constantly monitored by data logging equipment in order to check their compliance with the BoP.
Why does BoP sometimes change from race to race?

As not all the tracks have the same characteristics, the BoP needs slight amendments in order to maintain parity of the cars in competition, some tracks suit a certain car more then another due to the nature of their design, this difference then needs to be levelled out again with an adjusted BoP.
Why is BoP important and why is it such a contentious issue?

BoP is important in order to allow a fair competition for all parties involved.

Due to its importance the BoP is one of the biggest topics in the paddock as all teams and manufacturers constantly monitor every iteration or adjustment of the BoP.

However, the past years have shown that the more data we have, whether initially provided by the manufacturer or later collect by us, the more accurate the BoP can be.

A reason for endless discussions is still the fact that sometimes people forget that the only purpose of the BoP is to level out the car performance and not at all the driver performance. So when a car is underperforming on track, the BoP isn't necessarily the one to blame.


ABOUT MEMOTEC:

The MEMOTEC team has provided scrutineering and BoP services in such top events as the Nurburgring 24 Hours, VLN GT Endurance Championship, 24 Hour Endurance Series, TCR International Series, ADAC GT Masters, as well as the increasingly popular Macau GT Cup (FIA GT World Cup). As in the aforementioned series, MEMOTEC will conduct data acquisition and analysis using the Aim data logger and set BOP standards for China GT.